Shopify Partners Weigh-In On The Shopify (Re)Unite Updates
The theme of this week's Shopify (Re)Unite virtual event was personalization and flexibility. The 90-minute virtual event was jam packed with Shopify's road map for future initiatives and roll out plans for the platform to enable 'Making Commerce Better For Everyone', Shopify's motto. Some of these announcements have already been launched, while others are set to come sometime in the future. As a Shopify Partner, knowing what is possible in the platform that you work in every day is vital to understanding how to best serve you and your ever evolving needs, the merchant. Are you excited Shopify merchants? We are too!
Instead of having us run down the list of updates, we thought it would be more fun for you to hear from other Shopify Partners on their hot takes regarding the most exciting things that were announced and why they see them being beneficial for you now and in the coming months.
Without further adieu, we have perspectives from 22 Shopify Partners starting now...
"I'm really excited to see the new theme editor rolled out. This feature is something I feel Shopify had been lacking for a long time. Sections everywhere will help merchants be in control of their store and not have to rely on experts for small changes. As a Shopify Expert, this excites me so we can focus on bigger, more exciting projects for our clients." - Chase Clymer, CoFounder of ElectricEye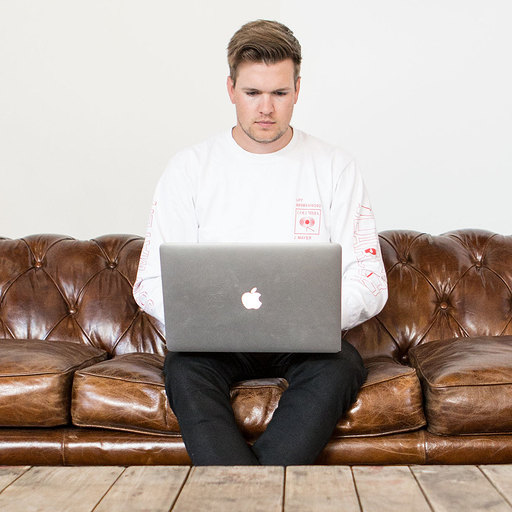 "I feel that local domains will enable our French clients and other merchants to go international faster than ever before. Up until now, creating a store per market was often a necessity in order to provide a fully localised experience and maximise a brand's marketing capacities. The idea that this could soon be done in a matter of minutes and avoid having to manage multiple stores is going to be a game-changer." Olivia Kuczynski, One Third of Maukau Paris
"Honestly, my favorite part of Re:Unite was the emphasis on new tools for small businesses to survive and thrive through COVID-19 — local delivery, localized store domains, Shopify Balance, and its partnerships with Facebook for Shops, to name a few examples. It shows Shopify is really dedicated to being a foundation for the next generation of entrepreneurs." - Ben Parr, CoFounder of Octane AI
"I was really excited to see the new functionality added to their fulfillment capabilities like curbside pick up and local delivery. For many merchants recently they've had to take their business online or are starting to re-open storefronts, with this new normal is means that managing inventory sources are more challenging. I think these new features will make fulfilling orders easier and allow merchants to save on shipping costs for local deliveries." - Margot Paterson, Strategic Partnerships at Clearbanc
"In the last two years, site speed has become a priority and concern for merchants looking optimize user experience and search rankings. The newly announced Shopify Performance Dashboard will be a powerful tool in diagnosing load time issues. Its historical performance figures will allow merchants to identify which apps, scripts, and theme changes are creating load time bottlenecks. It'll also encourage all app front-end theme and app developers to step up their game or get put on blast by the Dashboard." - Kurt Elster, CoFounder of Ethercycle
"I think the biggest announcement is Shopify Balance, many merchants have struggled and felt left out/misunderstood by financial institutions not understanding eCommerce or their entrepreneurial journey. Not only did they pass the Royal Bank of Canada as the most valuable publicly traded company, but they are also now taking them head-on." - Roddy Smith, Director of Sales & Partnerships at Spently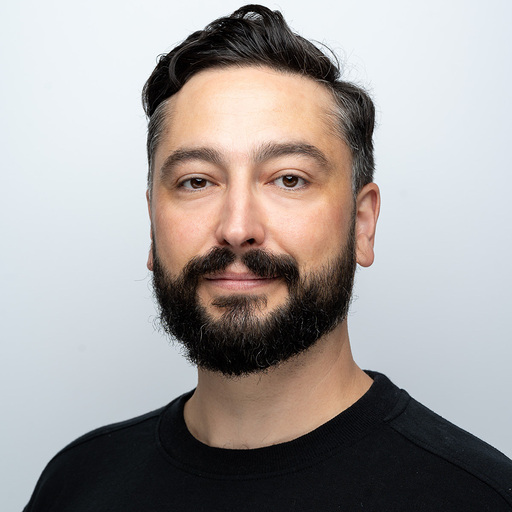 "The announcements that I found the most interesting are the ones that will give everyday merchants better tools to manage their business and open up new opportunities to creatively engage customers in this new era. Features such as the Shopify Local Delivery app, custom foreign exchange pricing, and online tipping are just some feature examples that will have a significant impact on the customer experience." - Alli Burg, Director of Growth at Lucid
"Express theme for the win! The easier they make it to get your business online, even for businesses that were historically less online-focused, the better. For us techies, of course its easy enough to launch a store, but not for everyone. The more approachable eCommerce becomes, the more it will help evolve new industries." - Ben Jabbawy, Founder of Privy
"I'm most excited about installment payments. When we set up pay-over-time apps for our clients, it frequently results in conversion rate bumps of over 10%. Customers frequently cite the ability to pay overtime as a major reason why they purchased. When it comes to mission-critical features like pay-over-time, I'd much rather rely on native Shopify functionality than any third-party app, so I can configure it once and spend the rest of my time focusing on more interesting optimization issues." - Nick Disabato, Founder of Draft
"Wow, Shopify Reunite was overwhelming - so many great updates for merchants and partners! It's really hard to pick one announcement, but as the top-rated product reviews solution on the platform, we are most excited by some of the updates coming to the online store, including local domains, advanced checkout solutions, and sections everywhere. 
But overall, the recent announcements just make it clearer than ever: Shopify is the best place to start up an online business."-
Yoni Elbaz, CoFounder at Loox
"I'm interested in anything Inventory related that will help merchants be more efficient. Looking forward to hearing more about the purchase order functionality mentioned and continued expansion of the Shopify Fulfillment Network. Inventory can be such a huge suck of cash that I'm all for anything that helps merchants better manage stock." - Jill Liliedahl, Business Development at Inventory Planner
"The announcement that has the most potential to immediately boost conversion rates for store owners is the ability to easily let your customers pay in 4 interest-free installments. This feature will directly compete with financing services such as Sezzle. Shopify is also really building out its support for shops and restaurants with local delivery and pickup. Their new features that support curbside pickup and a suggested route for local deliveries will help store owners connect directly with their customers in a way that mirrors how Postmates and Uber Eats work. Many of this week's other announcements are a rehash of last year's Unite announcements, so we'll see how soon the newly announced features are rolled out." - Leighton Taylor, Founder of Envision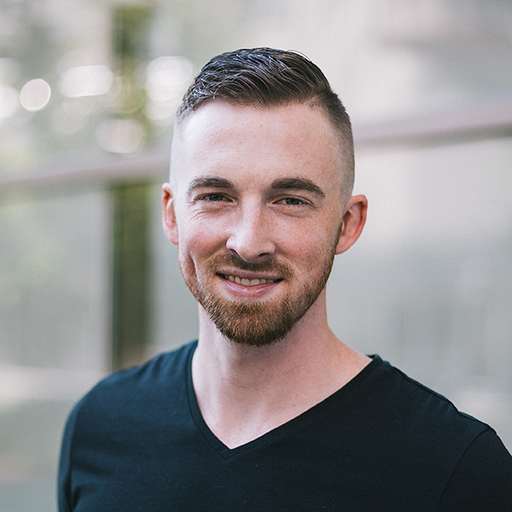 "One of the most revealing things about Reunite for me was how Shopify is targeting new verticals. Whether this is a reaction to the times we are living in or a longer-term strategy which has been brought forward it's now possible to spin up a store for your restaurant, food delivery service, or florist and have the tools to enable things such as tipping, local delivery route planning, and curbside pickup in a few clicks. Coupled with plenty of new admin features it will make creating and managing your store even easier." - Keir Whitaker, CoFounder, Default
"During the event we heard Shopify speak about the importance of email and marketing automation. Their attention to this further reinforces the value we have always recognized and placed in it—among other channels.  Retailers should take note, shouldn't wait to set up, or further enhance, their marketing automation capabilities. As more and more companies begin to adopt marketing automation, it will be imperative for retailers to not only enhance their email marketing program but also adopt other preferred customer channels such as SMS.  Our data shows that omnichannel campaigns that involve SMS are 47.7% more likely to end in conversion. Adopting and layering on, additional channels now can pay significant dividends for retailers. - Rytis Lauris CEO & Co-founder, Omnisend
"Most of Europe is a single market without visible borders or trade tariffs much like the United States. But with many languages, currencies, and local domains it has been a challenge for Shopify merchants to have a single store for all of Europe. The new multiple store domains for Shopify announced at ReUnite are going to be a huge deal for merchants selling within Europe and also internationally. It will enable Shopify merchants to set local domains such as .ie for Ireland or .dk for Denmark while also matching up currencies and languages so they can build trust with customers. We've been waiting for this for a long time. No more multiple Shopify accounts with multiple products and separate inventory data. Awesome!" - Ciarán Oglesby, Founder of Oglesby Media
"Our takeaway from Reunite is that Shopify is holding true to its original mission of 'making commerce better for everyone' by continuing to release products that help Entrepreneur and SMB merchants. The recent challenges that COVID-19 has caused for traditional brick-and-mortar retailers has created a tsunami of SMB brands who need to pivot their business strategy and get online fast. Almost serendipitously, Shopify's release of basic marketing and logistics tools, coupled with a robust set of financial products, is perfectly timed for mom-and-pop shops who are cash strapped and just getting started with ecommerce. As a Shopify Plus partner, it's exciting to see Shopify's core product laying a strong foundation for not only getting more new merchants online, but also educating those merchants on the importance of a strong owned marketing strategy. And when they're ready, we look forward to helping those brands scale their marketing and own their growth with Klaviyo." -  Parker McMahon, Strategic eCommerce Partnerships Manager, Klaviyo
"Native product shots are going to be a game-changer for a ton of merchants! To make high-quality product imagery more accessible for every merchant is a huge plus. I feel that with so many physical stores navigating the transition to e-commerce, they'll benefit greatly from this additional feature. It will be exciting to see merchants begin to thrive on a new channel in this new normal." - Kyle Bigley, CoFounder at TxtCart
"I am most excited about Shopify Balance and what that will mean to merchants. Having all financial solutions in-house is transformative to merchants, as it streamlines operations and lets merchants focus on what matters most- selling their products" - Rhian Beutler, CoFounder of Venntov
"The increased observability into performance with the new dashboard will be huge, especially for clients where third-party observability tracking may not be possible due to data residency. We'll now have more tools at our disposal to help ensure that our clients' stores are as performant as possible, and that means more conversions for merchants!" - Daniel Insley, Head of Development (Agency) of Pixel Union

"Features that help merchants bridge the gap between online and Brick & Mortar retail will be particularly impactful in the short-term. Localized delivery options are becoming the new normal -- things like curbside pickup and buy online / pickup in- store are gaining a tremendous amount of user adoption, and as we move forward, nuanced approaches to delivery like buy in-store / deliver to customer and browse in store / buy online will undoubtedly be part of the solution. 
In the intermediate-term, I am most excited to see the Shopify Fulfillment Network continue to grow and mature. Shoppers are savvy and have incredibly high standards, particularly with respect to customer service and shipping. This addresses a critical component to the customer experience by offering faster and more accurate fulfillment options." - David Wagoner, CoFounder at P Three Media
"Shopify's ability to quickly release practical tools for evolving customer needs is commendable. The introduction of tipping features, the new Express theme, as well as the accessibility of gift cards will absolutely result in more and a wider variety of merchants coming onto the platform." - Michael Hall, Business Development at Helium
"Most exciting to me was the feeling that Shopify truly embraced the "E" in eCommerce, a move that many merchants and partners know well. Not only did (re)Unite shift the traditional in-person conference to online, Tobi announced that Shopify would transition to a remote company siting "Digital by default" and "Office centricity is over." as Tobi said. Much like selling online, those elements that were once perceived to be weaknesses (decentralized, remote, etc.) are now developed as strengths, which is very much in the spirit of entrepreneurship and innovation just like a lot of the merchants we serve." - Michael Salvo, Founder, Whitecap SEO
"For me definitely that would be Shopify moving into the installment space with Shopify Pay Installments. Klarna, Sezzle and Afterpay share $1+ Billon USD in revenue for the last year so really excited to see how this develops to help the merchant especially with larger ticket items." - Mihail Stoychev, Founder of SMS Bump
Well there you have it. The Shopify (Re)Unite virtual event was a tremendous success and has Shopify Experts/Partners buzzing about the potential of the future of commerce for you the merchants. What was your favorite announcement? Leave us a comment below and let us know what you're most excited about.